WELCOME!
I'm so glad you got here!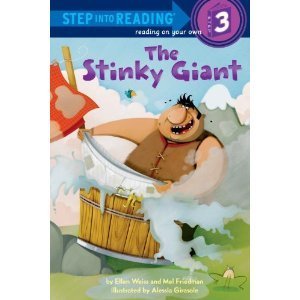 Pepper and Jake love herding sheep in the little valley where they live. But there's a problem— a big problem. Urk, a giant who lives on a nearby mountain, is big and stinky and doesn't care that dumping dirty laundry water in the nearby stream causes a flood down below every single week. So Pepper and Jake hike to Urk's mountaintop lair to confront him. But there's no reasoning with a giant, especially one who gives cryptic puzzles to solve. If the kids can solve it, Urk will move away. If not, Pepper and Jake (and their sheep) will be the featured ingredients in Urk's next bowl of smelly soup!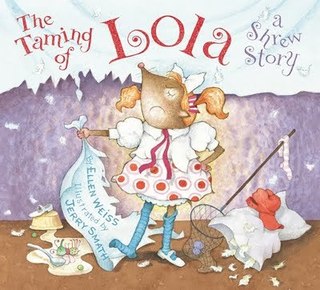 Smath's busy, impish illustrations—in watercolor accented with pen-and-ink—are a good match for Weiss's substantial narrative, told mostly in dialogue. There are chuckles on every page—and readers won't need to know Shakespeare to enjoy this yarn. ---Kirkus Reviews

Screwball dialogue and banter ( "You are bigger than the biggest foo−face that ever lived!"), asides from the narrator, and details about the shrew diet (they eat fleanut butter) combine to keep action and laughs coming. The pacing is even, the goody−goody peacemaking is leavened by the wisecracks, and there's even a surprise ending. Kids should revel in the rivalry. ---Publishers Weekly

This clever retelling of one of the bard's silliest comedies translates well as a self-help book for the catastrophically spoiled child. -- L.A. Times summer picture book roundup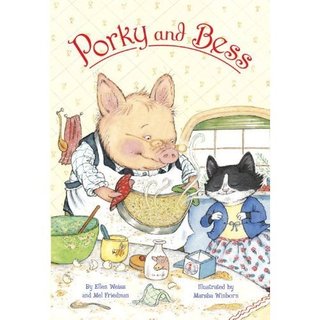 Porky's struggle to write a poem for the neighborhood Poem-Reading Day links five short episodes that introduce these affectionate pals, who visit each other, ice skate, and, in a particularly whimsical scene, stir up a special cake, baked in a dark kitchen, that includes nighttime as one of the ingredients. Part of the Step into Reading series, this title holds its own on the crowded shelves of early chapter books about dissimilar but devoted friends. The humorous details in the smoothly paced text (which includes some playful, colloquial language, such as "perfecter") and in Winborn's expressive color drawings will keep new readers engaged and eager to read more of Porky and Bess' adventures. --Booklist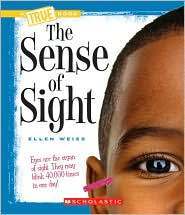 Six science books from Scholastic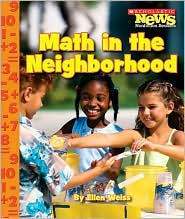 Six math books from Scholastic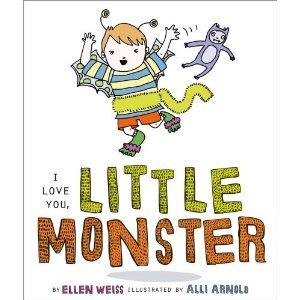 Little monsters can be loveable.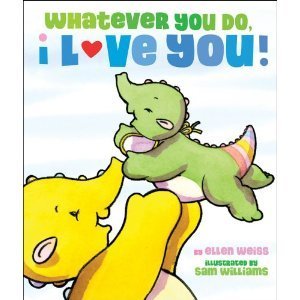 And so can little dinosaurs!
Books for twins!

From Simon & Schuster
Illustrations by Sam Williams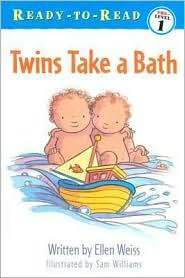 Post about Jerry Smath and me: